AMIR SHEIKH AND INFANTINO DISCUSS 2022 WORLD CUP
With just a little over a year left until the next FIFA World Cup kicks off in Qatar, fans and lovers of football have been left drooling and can't wait for the first official match of the tournament to hold. Some people have gone as far as setting reminders and marking their calendars even though it is still a lot of time before all the fun starts.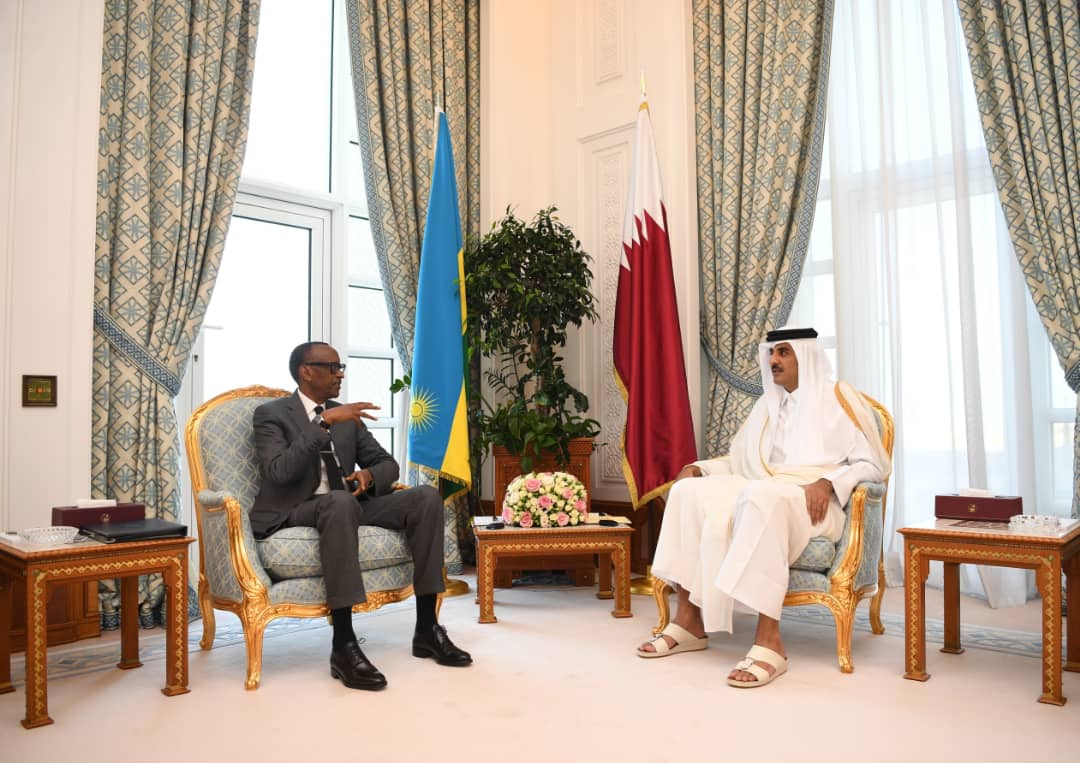 It has been a busy couple of months for host nation Qatar, as officials and organizers have been working tirelessly to provide the perfect atmosphere and create a great platform for not just the footballers and international stars, but also the fans and spectators that would be coming to experience the World Cup joy and adventure.
Qatar's dedication and willingness channeled towards making this tournament success is very much telling, especially when one of the organizers came out and said the 2022 World Cup edition would be the best one yet.
Since then, there has been rigorous work done by the Gulf Country, who happen to be the first host nation to come from the Middle East, in order to fulfill the already-made promise.
As a result, his Highness the Amir Sheikh Tamim bin Hamad al-Thani held a meeting with FIFA President Gianni Infantino at the Amiri Diwan office to discuss the upcoming tournament on Monday
At the meeting, part of what was discussed was the nature and kind of technology that would be employed to help oversee activities, and also aid the referees in arriving at decisions quickly. They also talked about how much preparation is being put in place, and whether the whole venues would be ready ahead of the first game kicking off in November 2022.
Infantino was pleased with what he heard from the Amir, and what he saw in Qatar, as he was also impressed with the way the organizers have prioritized making everything work out perfectly.