COULD MANCINI BE UNITED'S NEXT MANAGERIAL OPTION?
Although Ralf Ragnick is the current manager of English Premier League giants Manchester United, he is only maintaining that role for the short term and is expected to step down from the position at the end of the season. He agreed to and signed a contract with the club on a short-term basis as he was brought in to take charge of the club for the remaining six months of the current season after the Red Devils decided to part company with former boss Olé Gunnar Solksjaer.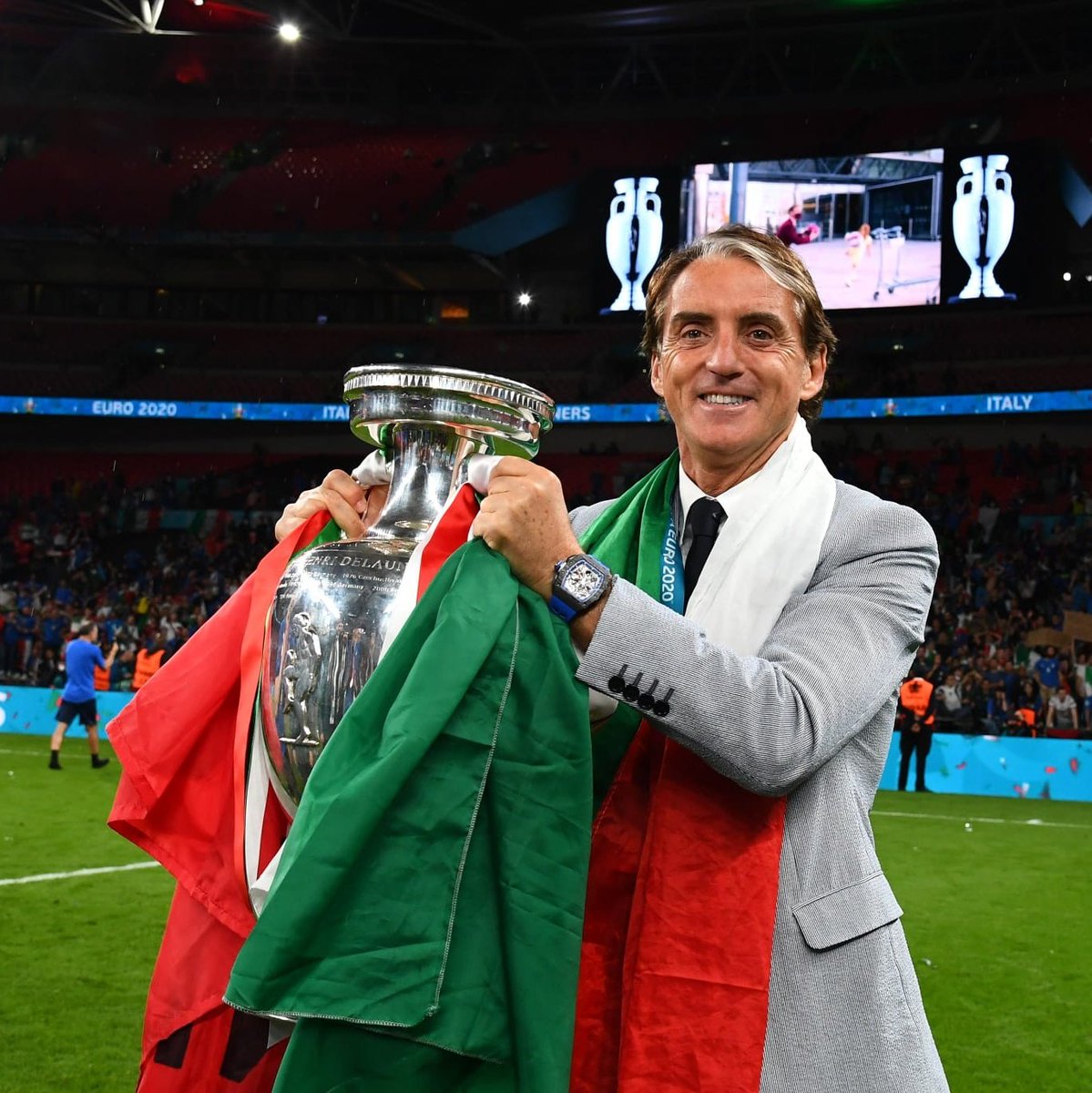 Since the departure of Solksjaer, there have been a lot of names on the list of potential candidates to become the club's next permanent manager and it looks like the list will continue growing longer, especially judging by the latest developments and rumors.
Paris Saint-Germain manager Mauricio Pochettino is the current favorite to be United's next boss and has been the one mostly linked with the job. Another candidate is Ten Haag, Ajax manager. He has been the second most popular likely candidate for the Old Trafford role but it is looking quite unlikely that he will be handed the job. Just last week, manager of the Spanish national team, Luis Enrique, was added to the list of the potential next Manchester United manager. However, the odds that he will be getting the job are also slim because he publicly stated that the rumors were baseless.
The next arrival on the list is Italy national team manager Roberto Mancini. The Azzuri boss has once managed United's neighboring rivals, Manchester City and that's a major reason why the deal may not go through. However, with the Red Devils in severe desperation to win titles, Mancini is one of the most experienced managers out there and he ciuks still be an option.