IRAN TO LET WOMEN WATCH 2022 FIFA WORLD CUP QUALIFIERS
Iran will allow women access to watch the 2022 FIFA World Cup qualifying match in October according to reports from the country. There has been a blanket ban on women entering football stadiums in the country since the 1979 Islamic Revolution.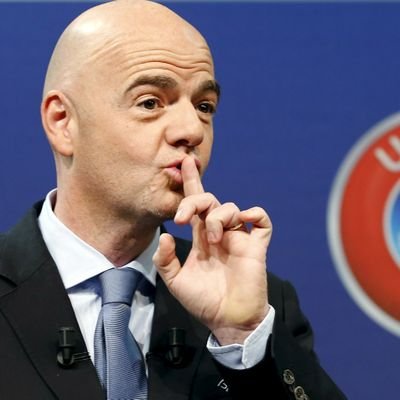 Football governing body FIFA has been trying to apply pressure on the country's football association FFIRI to lift the ban. FIFA president Gianni Infantino had writing a letter to the FFIRI to seek a resolution towards the ban ahead of the 2022 World Cup qualifiers.
It is thought that Infantino had given a deadline of July 15 for women to be allowed to buy tickets which was voided by the FFIRI.
However it appears that this has yielded results with the deputy minister of sports JamshidTaghizadeh revealing that women can watch the game against Cambodia in October.
This is also part of a bigger effort by the football community to ensure that women can access games in the country.
Regional body AFC have also revealed that they were working with Iran football authorities to ensure that female fans would be able to watch games in the future.
Iran has had a shifting stance towards the ban with the association allowing 100 Iranian women to watch the friendly game against Bolivia last October.
Iran has a culture that makes it difficult for women to access live sporting events and this is a common theme in the middle east. Women in Saudi Arabia began to have access to watch football games last year and cannot go to stadiums without a male escort.
The 2022 World Cup will be hosted by an Arab nation Qatar and this tournament could have profound effects for the middle east.
The move from FIFA should be commended as it is part of the wider campaign by the association for equity and freedom for all genders.