MARIO DIKS HOPED FOR MORE SUPPORT
Last month, Portugal played against Serbia in their World Cup Qualifying match and it proved to be not only entertaining but also controversial. The Portuguese national team captain Cristiano Ronaldo scored what could have been the match-winning goal for his side during stoppage time but saw his goal canceled after assistant referee Mario Diks legend that the ball did not cross the line.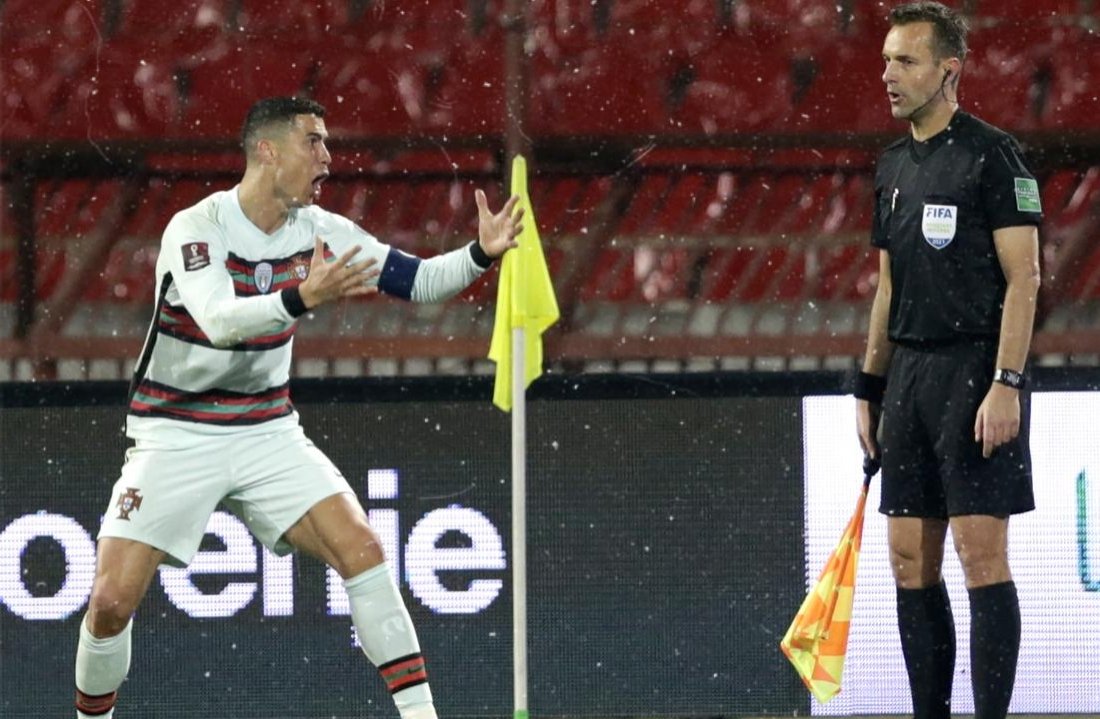 The result of that act meant that Portugal had to settle for a 2-2 draw against the Serbs and Ronaldo was also issued a yellow card after venting out his frustration on the match official. After getting booked, the Juventus forward then threw his armband to the ground angrily and walked off the pitch in annoyance afterward.
The terrible mistake did not only mean that Portugal were denied victory, but it also meant that Diks was retrenched from his job, meaning that he no longer be a part of the Netherlands' team of officials for the EURO 2020.
The match referee in charge of Portugal vs Serbia match, Danny Makkelie, has now moved swiftly to confirm that Diks has been dropped from the officiating team and will not be joining them at the EUROS later this year.
Makkelie confirmed that Jan de Vries has been appointed as the replacement for Diks, stating that it is a result of the progress of the team, while also choosing not to explain the reason for the change.
Diks also confirmed the development, stating that he felt disappointed to know that he will no longer make it to the European Championship despite being so close to it. He said he believed he deserved more support and felt somewhat heartbroken that Makkelie dropped him from the team despite how long they've worked together. Regardless, he is no longer a part of the team.